Be a Stable Boy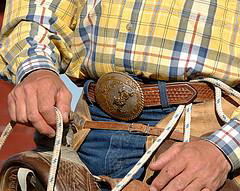 The Roundup is always looking for men who are comfortable around horses and want to aid in setting up the paddocks and stables, along with caring for the mares during a Roundup. These men, as stable boys, may participate in the Roundup, but their primary purpose is to ensure the smooth running of the events, so at times, they must forgo immediate participation in order to attend to the needs of the mares, stallions, or cowboys.
Stable boys are given room and board (usually in a bunkroom) during their stays. They are expected to help with bedding down the mares, stallions, and cowboys as they arrive for the Roundup. Stable boys may arrive a day or two before each event if they want some time at the lodge in which to relax before working the Roundup.
If this interests you, email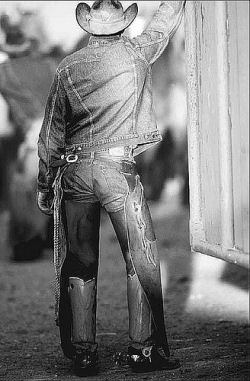 Include a picture or two of yourself, along with your availability and other pertinent information (like, own a car, like to sleep in a tent, have experience with harnesses or hobbling horses, know how to setup a tipi, look great in chaps...) that may help further your request. Men who want to work the Roundups are always needed and they may enjoy the comforts and benefits of The Gargoyle House during their stay.