Why do all the mares have to be hobbled and blindered?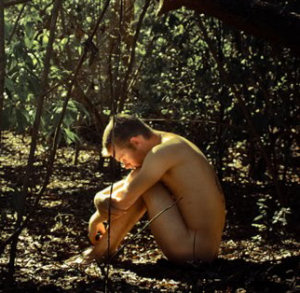 This is the essential component of the excitement of a Rough Stock Roundup: the mares will not know who is covering or riding them -- they will not know how many different stallions or cowboys have inspected or sampled their flanks. With their consent to register and join in the Roundup, they become the rough stock horses, rounded up, tied up, and traded for the enjoyment of the stallions and cowboys. This is nothing like the common, open sex party you have attended in the past, and we know it.
Creating a place for men to experience consensual erotic sexual fantasies with roles like mares, stallions, and cowboys is our goal with the Roundup. Ensuring you enjoy yourself, no matter which role you want to play, is the basic idea of the Roung Stock Roundup.
Violating this rule by removing your blinders or blindfold, or if you are a stallion or cowboy and remove the blinders from a mare, will result in immediate explusion from the event. You will also be banned from attending any future Roundups.